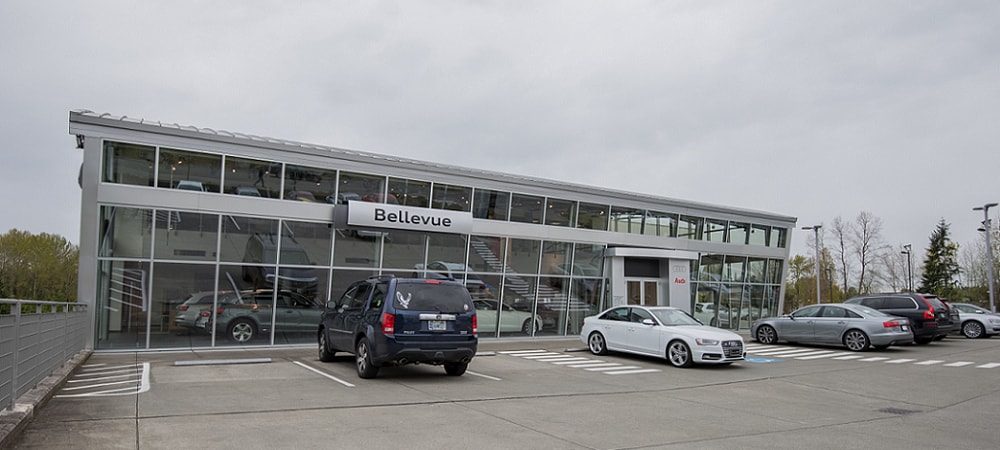 Seattle Audi Dealership
Seattle was put on the map, so to speak, during its grunge music phase in the mid 1990s. Although the music scene is marvelous, this bustling metropolis is about so much more than that. While some cities are known for one thing or another, it's hard to pinpoint just one thing for which this part of the Pacific Northwest is known. With a thriving coffee scene, high tech industry, museums, sports arenas, art galleries, multi-level bookshops, and, yes, a rousing music scene, Seattle might just overtake NYC as the city that never sleeps. In other words, there are so many things to do, you'd probably actually prefer to be sleepless in Seattle.
Besides music, another conversation piece about this stunning city is-for better or worse-the amount of rain it gets. You might be surprised, however, to discover that Seattle actually only receives an average of 37 inches of precipitation each year. It gets its rainy reputation thanks to its humid oceanic and continental weather systems, which make the sky there often overcast. While the rain isn't for everyone, Seattle residents love how green everything is compared to other more drought-prone cities. And they love to take their
new Audi vehicles
on jaunts around town during the summer months, when the sky is at usually at least partly clear. 
Seattle also has a lot of iconic landmarks, including the Space Needle, Mt. Rainier, and Pike Place Market. Oenophiles love to sip, sniff, and swirl like seasoned sommeliers on the Snoqualmie Falls and Seattle Winery Tour, while history buffs love the Tillicum Excursion. The latter is a 4-hour cruise to scenic Blake Island, which is the home of the Native American leader for whom Seattle is named. Those who prefer to get the aerial view will be "ooh" and "ahh" over the sights from the Mt. Rainier Helicopter and Hiking tour. 
A city filled with culture, Seattle also has no shortage of places to visit for those with an affinity for art. Seattle Center is home to the 1962 World Fair, and has also become a hub for arts, entertainment, and leisure. An impressive 74-acre campus serves as home to the renowned Chihuly Garden and Glass Museum, The Experience Music Project, and The Space Needle. 
The sports scene alone is something that sets Seattle apart from other cities. The Sounders, Seahawks, Mariners, Storm, Supersonics, Reign, and many more teams call Seattle home. The stadiums (Key Arena, Safeco Field, CenturyLink Field, and more) are something to behold, so catching a game at any of these places is bucket list material. 
No matter what type of person you are and what you enjoy, there's always something to do in Seattle. For more information on this spectacular city, check out
seattle.gov
. And don't forget to swing by Audi Seattle to have one of their superior agents help you with all of our Audi needs!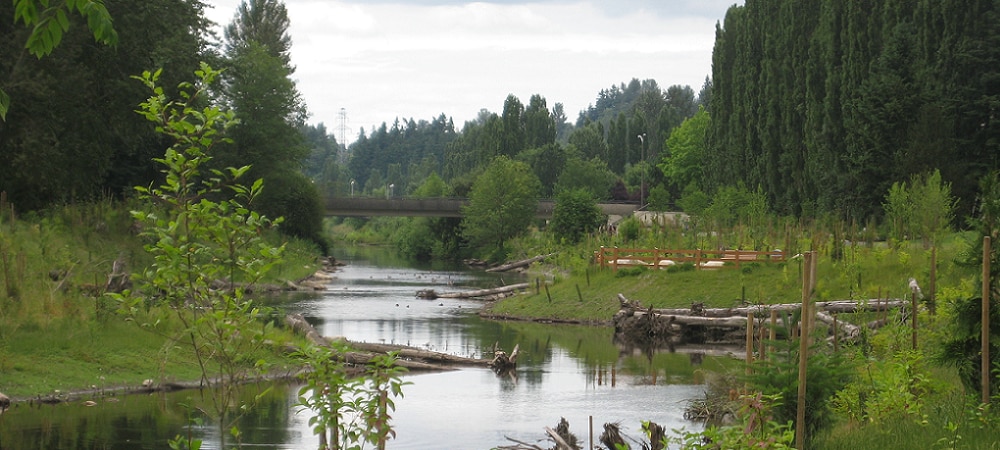 Visit Audi Bellevue
Audi Bellevue
1533 120th Avenue NE
Bellevue, WA 98005
(888) 854-7099