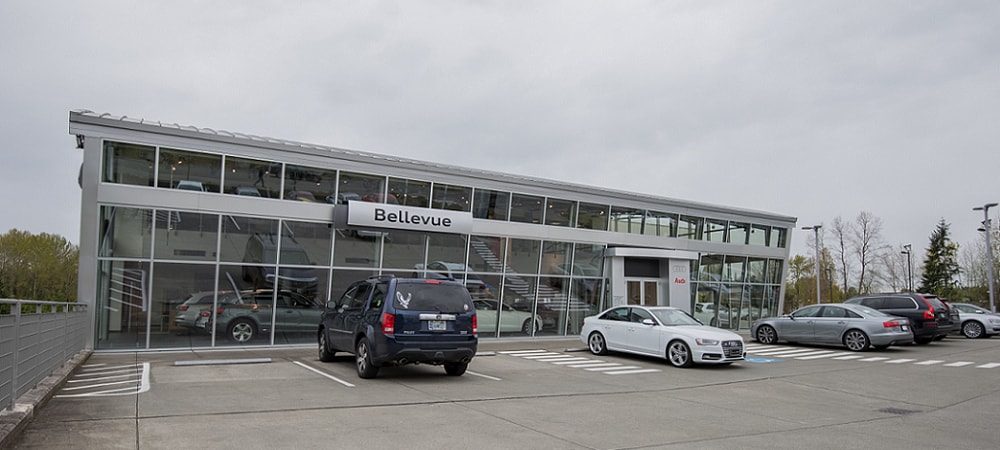 Lynwood Audi Dealership
If you're seeking proximity to Seattle with the sleepiness of a small town, look no further than Lynnwood, Washington. While Seattle has a population of over 700,000 people, Lynnwood sits at only 36,000. And although it's small in numbers, Lynnwood's access to all of North Puget Sounds makes it a wonderful place to visit or even settle down. Located 16 miles north of Seattle, it provides access to mountains, wineries, ferries, casinos, and so much more. Lynnwood essentially offers all the activities of a big city without the pretension.
This charming town is also very family friendly. Not your ordinary recreation center, the one here has waterslides, a lazy river, a family hot tub, and an indoor water play area. There's also Lynnwood Bowl and Skate, the LEGO store, and Funtastic Playtorium. Heritage Park serves as home to Wickers Museum and the fully restored Interurban Trolley Car 55. And there are also plenty of opportunities to catch outdoor shows and live music. End the day with a gourmet hot dog and the most delicious root beer you'll ever taste at Chug's. If you're up for the short ride to Seattle, hop in your Audi with your wee one for an American Girl store experience you won't soon forget.
Outdoor enthusiasts will have their pick of activities here, as the mountains, waterways, and pristine panoramic vistas are nature's playground. Whether you want to go for a bike ride, a hike on one of the 13 trails, or simply enjoy a leisurely picnic in one of the many community parks, Lynnwood has something for you. 
The Puget Sound offers its own array of activities, including whale watching, white water rafting, bird watching, scuba diving, and fishing. And if you're looking for something that's pretty exclusive to the area, try your hand at orienteering. You'll be going old school by using only a map and a compass to get from point to point throughout the woods of either Lynndale Park or North Lynnwood Park. Don't let the notion of this being a leisurely walk fool you, as you must move quickly and it actually gets quite competitive.  
Let's not forget all there is to do in this area for beer, wine, and spirits lovers. Lynnwood's own Temple Distilling concocts a traditional London dry style gin and navy strength gin, and is available for tastings on Saturdays or by appointment. Wine aficionados are always delighted to discover that 140 wineries are located just around the corner in Woodinville. In fact, many are surprised to learn that Washington State ranks second only to California when it comes to premium table wine production. Last but certainly not least, Big E Ales serves up beers that come from the Pacific Northwest, along with surprisingly tasty bar food … all in a cozy environment the whole family will love. Just don't drive your Audi after these activities! 
Lynnwood really has it all in that it's close to the more cosmopolitan Seattle while still offering that highly coveted small town vibe. For more information on this spectacular area, check out lynnwoodwa.gov. And don't forget to swing by Audi Bellevue to get help with all of your Audi needs!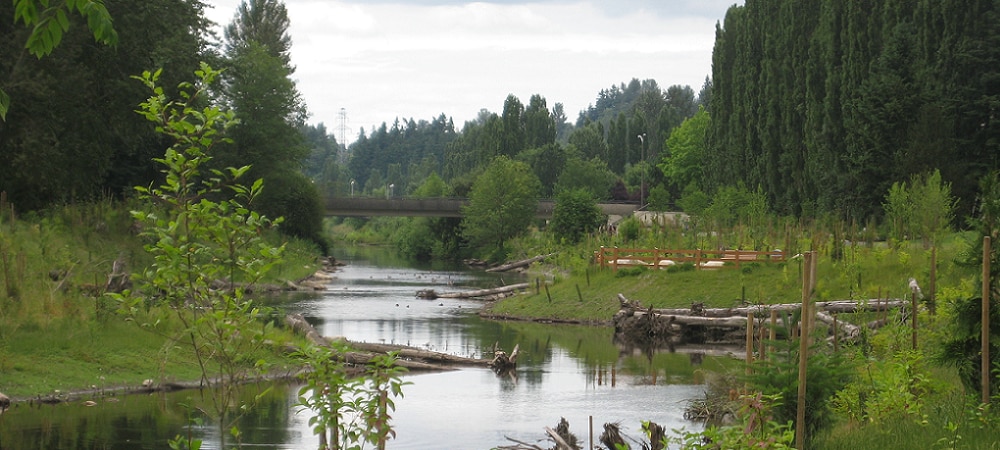 Visit Audi Bellevue
Audi Bellevue
1533 120th Avenue NE
Bellevue, WA 98005
(888) 854-7099