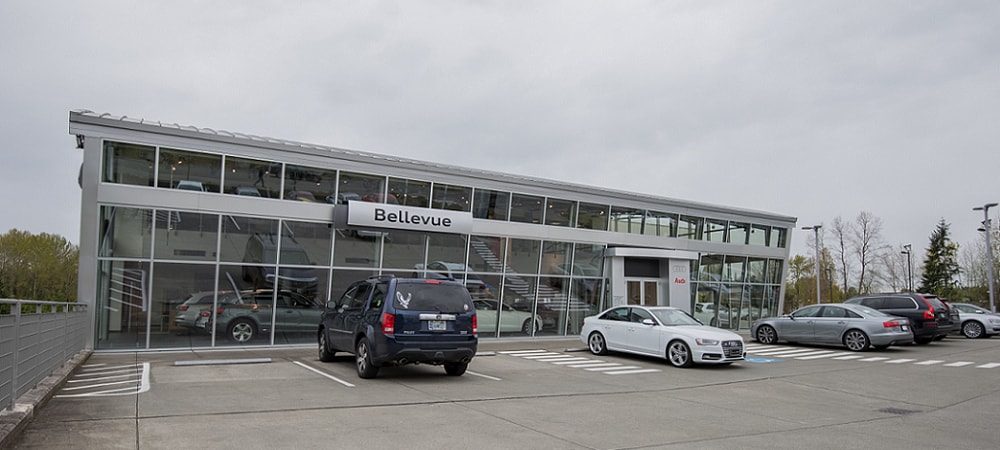 Redmond Audi Dealer
Redmond is probably best known as the home of Microsoft and Nintendo of America. It's also known as the "Bicycle Capital of the Northwest" with its annual bike race that snakes through the city streets and the state's only velodrome. Sandwiched between Kirkland to the west, Bellevue to the southwest, and Sammamish to the southeast, Redmond is in a great central location on Seattle's Eastside.
47 public parks total over 1,351 acres in the City of Redmond, and many feature picnic tables as well as sports fields and courts. Marymoor Park is one of the most popular parks but it's actually owned by King County. It boasts an outdoor climbing rock, a model airplane flying field, and a huge dog park totaling 48 acres, all off-leash. There's also an outdoor theater, a community garden, and velodrome, so you can watch track cyclists race compete against other during the racing season in spring and summer.
Redmond has over 59 miles of public trails built for hiking, horseback riding, and biking. The Sammamish River Trail links up to the Puget Power trail, the Burke-Hilman Trail, and the East Lake Sammamish Trail for miles of uninterrupted exploration and adventure. The Redmond Bike Park has three separate dirt jump tracks and a pump track for all skill levels. For more adrenaline-infused offerings, you can drop into the Edge Skate Park at any time. Explore all the trails and streets of Redmond by bike but head to Audi Bellevue when you're ready to go from two wheels to four.
The Redmond Saturday market is an event that's a local favorite; in fact, it's the oldest open-air market on the Eastside. The market is located on the edge of the Redmond Town Center where you'll find around 85 vendors including craftspeople, farmers, and chefs all displaying their wares, products, and creations. You can buy organic produce, eggs, cheese, and meats. Expect delicious lunch and breakfast options like crepes or tamales. There are also tons of events sprinkled through the day like hula dancers, live music, and pet parades.
The Juel Community Park is another Redmond local park known for its disc golf course. It was donated to the city of Redmond by Glen and Betty Juel. The couple had used the land to grow produce, fruits, and flowers. Some of the trees at this park are over 100 years old. The Juels sold the park in 1999 at a discount to the city to let Redmond citizens continue to enjoy the greenery. The park is characterized by quaint trails to stroll through, large open spaces, and community garden plots.
As for quenching your thirst, the city of Redmond offers some great local haunts. Malt and Vine has over 900 microbrews, wines, mead, and cider with 20 rotating brews on tap. And at the Postdoc Brewing Company, you'll be met with friendly staff and popular Pacific Northwest beer styles along with barrel-aged beers and sours. It's kid and dog-friendly so bring the whole family!
For water-based fun, head to Idylwood Beach Park, located on the shores of Lake Sammamish. Swim, canoe, and have a picnic-a great option for lazy summer days.
For casual shopping, check out the Overlake Fashion Plaza. You'll find a large selection of department stores, boutiques, and casual dinner and lunch options. Whatever you decide to do in Redmond, make sure you have a reliable car to get you there. Visit Audi Bellevue for a reliable set of wheels to take you from your job to your local watering hole without worrying about reliability.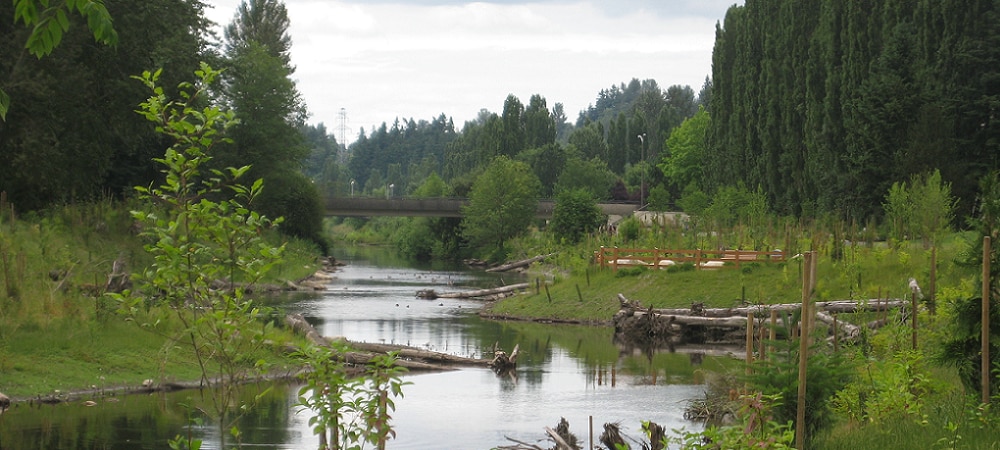 Visit Audi Bellevue
Audi Bellevue
1533 120th Avenue NE
Bellevue, WA 98005
(888) 854-7099


If you're planning a visit, here is a word to the wise: eat first. Even better, eat somewhere fun. Flying Saucer Pizza is just the place, featuring personal hand-crafted pizzas for an otherworldly experience. By filling up first, you'll be on your A-Game for testing out the Audi models you like best when you get here.  All Audi vehicles on our lot will be ready and waiting for you to test drive. Stop in and let us show you all we have to offer, from sales to finance to service. If you've spotted the certified pre-owned Audi vehicle you're most interested in, just use the payment calculator to figure out monthly payments. You can also start the finance application online and get the trade-in value of your current car. This way you're setting yourself up for successfully meeting with us and driving off our lot in your new Audi.